Lusting for Blood
Posts: 1382
Joined: Wed Aug 20, 2008 9:34 pm
Location: Running with vampires
Contact:
Hey! Welcome (back) to the Lexicon! I'm Ren, and if you need anything or have any questions, or just want to chat in general, feel free to send me a PM. I'm friendly!

Also, make sure you glance over Alcyone's Newcomer's Guide to the Lexicon 2.0 (The shinier, spiffier version) for rules and regulations if you haven't seen it already.

See you around~

<3 Ren
She used to be human, and then it changed. How did she die? Why did she meet James? One couple's unlikely love story is another person's untimely tragedy. Ashes
Ren's newest story!
Banging Out Dents with Tyler
Posts: 353
Joined: Fri Aug 22, 2008 10:55 pm
Location: In Texas with Edward
Contact:
Secret Spy for the Warden
Posts: 2533
Joined: Wed Aug 20, 2008 8:18 pm
Location: Sequestered in an alternate reality full of paranormal studs who find me irresitable!
Lusting for Blood
Posts: 1387
Joined: Sat Aug 16, 2008 6:44 pm
Location: There...plotting Lynz's demise :D
Welcome (back) to the Lex!! There is a list of questions on the introduction guidelines that will help us get to know you, and help navigate you to more interesting threads. Be sure to read the stickys at the top of the threads for important information. Also make sure to check out the Newcomer's guide for easy site navigation.

If you need help with anything, other than moving furniture or donating blood, PM me. See you around the boards!!

Squee! Thank you, Nena!
hey new person! and welcome!!!

I'm Dark....Feel free to pm me if you wanna chit chat, I'm nice and I swear by it1 loll


-Dark(Meteor's twin)
My twinnie and my fav twi guy=meteor
Randomness Reggie! BACK in...dark?
Emmett's Demolition Crew:Trainee
Team Edmartt!
<<for the clueless, edward+emmett
Wrestling With Emmett
Posts: 2528
Joined: Thu Aug 21, 2008 12:14 am
Location: Shopping with Alice ~ Wilmington, NC
Contact:
hello!! welcome and see you around!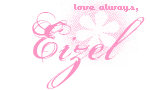 Credit to
http://kawaii-inc.org/
for my sad cute avatar.
im just sad Stephenie Meyer put Midnight sun on hold indefinitely
Playing the Stockmarket with Alice
Posts: 2459
Joined: Thu Aug 21, 2008 6:53 pm
Location: Fighting all of those rebel Cylons...