Moderators: bac, cullengirl, una, Nena
Fishing with Charlie
Posts: 845
Joined: Sun Aug 31, 2008 7:57 pm
Location: Long Island, NY
Contact:
~Lee~
Team Ian because human guys can be perfect.
Team Edward-Bringing Sexy Back Since 1901
RDC<3
---
Fishing with Charlie
Posts: 881
Joined: Wed Aug 20, 2008 9:32 pm
Location: waiting for Edward Cullen <3
Woo hoo! Halloween is tomorrow. I don't even know why I'm so excited. I'm such a random person sometimes. Well, I'm going trick-or-treating with my little cousin. That's a good excuse to get some candy because people are always like, "Aren't you too old for trick-or-treating?" But this time I have reason.
Thank you Camille for making me this banner and being such an amazing friend and person. Love you. <3
---
Buying a Better Raincoat
Posts: 56
Joined: Fri Sep 12, 2008 1:06 am
I'm being a zombie/undead ballerina!
I'm wearing this black/purple tutu with pink tights! It's awesome!
Edward Cullen is so hot, I really wish he could be bought.
I would buy him anyday, no matter what I had to pay.
Jacob Black is so charming, his looks are simply disarming.
He's a burning 108.9 Oh, wow. He is fine!
Team Switzerland forever<3
---
Teaching Eric Social Graces
Posts: 263
Joined: Fri Aug 15, 2008 1:17 am
I hope everyone has fun and gets lots of candy!
---
Jump Starting Bella's Truck
Posts: 115
Joined: Sat Sep 06, 2008 1:51 pm
Location: The Mountain State. AND PROUD OF IT! XD
My friends always say I'm like Jessica & I hate being the human one so I'm gonna be Vamp Jess 4 Halloween and our school dance!
---
Learning to Love Green
Posts: 82
Joined: Thu Aug 21, 2008 11:27 pm
Location: dreaming in the moonlight
I would like to take this opportunity to wish everyone a happy halloween!

(I'm vamping it up later tonight, but I'm going old school not Twilight vamp. I wanted the fangs!)

Everyone stay safe and have an awesome time! (save some candy for me!)
Banner and avatars HERE. Just credit me! Takes requests or at least attempts them.
Alice House/Team Edward
---
Teaching Eric Social Graces
Posts: 227
Joined: Sat Aug 16, 2008 11:01 am
Happy Halloween, everybody!

I hope I get to hear the original Monster Mash sometime today (the remakes of Monster Mash suck). If I don't hear it, Halloween just isn't the same for me. But anyways.

My art teacher has an extra-credit thing for today to dress up as someone from a painting. I wanted to do something from the 19th century. I looked a little but didn't find much to go with, and it would all be expensive. I decided not to do it. Besides, I didn't have the time to get it together.

The kids don't come trick-or-treating in my neighborhood. I'm still going to dress up though. I've got a Gryffindor scarf and tie. I'm going to try to find some kind of black ensemble to wear. I'm not sure what I have that will go with it, but hopefully I'll find something.

My mom and I are going to watch Ghost Hunters International. Yay!!!
---
So Jealous of Emily
Posts: 4175
Joined: Wed Aug 20, 2008 8:05 pm
Location: Land of Snow and Mormons
Edward Cullen Fan wrote: My mom and I are going to watch Ghost Hunters International. Yay!!!
I'm missing the first three hours cuz there's a stupid football game! So my friend and I are watching the last half all night long!
GHI is the best. I reallllllly like Barry, he's so cool!
---
Happy halloween guys!

have fun!
whats everyone doing today?

i'm going to a Halloween Party in a club..
---
Jump Starting Bella's Truck
Posts: 130
Joined: Fri Aug 22, 2008 1:29 pm
Location: New Jersey
Happy Halloween!
WOOH! =D
I'm dressed as a pirate. haha
I want CANDY!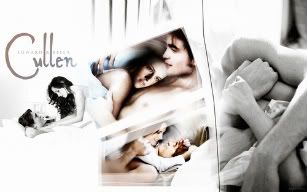 ---