Moderators: bac, cullengirl, una, Nena
Touched By Cold Hands
Posts: 1271
Joined: Thu Dec 04, 2008 11:48 pm
Location: LONDON. :D
Contact:
-Guitar Hero
-Writing Essays
-Painting
-Designing Clothes
-Softball
I think...
LOL
E<3B
---
Settled in Forks
Posts: 19
Joined: Thu Dec 11, 2008 5:48 pm
sword combat
lighting teck
rock band drums
any musical based video game not including sing star
any other non sport video game
being scary on the outside
being sensitive on the inside

ignoring pain
i'm the guy you want to be behind in a crisis
---
Jump Starting Bella's Truck
Posts: 128
Joined: Thu Dec 11, 2008 1:39 pm
Location: Snuggled up next to a sparkling lion
Singing
Writing
Patience
Remembering.....EVERYTHING(which comes in handy when arguing with someone)
Baking
---
Learning to Love Green
Posts: 77
Joined: Sun Nov 30, 2008 1:45 am
Location: Where ever Emmett is, I'll be there
Musical Instruments....just not singing.
We had to choose an instrument to play, that we hadn't learned before, and we were going to learn it, and I chose the sax to play. We automatically clicked. It's like it was meant to be. My music teacher even thought that I had already played the sax before because I was better at it than my two other friends who were also playing it.
hahaha i'm over bragging. lol
Team Edward? Team Jacob? Phfftt... Team Emmett!
---
Jump Starting Bella's Truck
Posts: 106
Joined: Sun Nov 02, 2008 1:29 pm
Ummm...
Well, I'm good at a lot of things:
~Drawing
~Writing
~Acting
~Singing
~Reading
~Talking (According to my dad.)
~Thinking
~Playing dodgeball
~BEING RANDOM!!!!!!!!!!!!!!!
GO RANDOMNESS!!!!!!!!!!!!!!!
"And so the lion fell in love with the lamb."
(EC)
"What a stupid lamb."
(BS)
"What a sick, masochistic lion."
(EC)
Team Nessie.
NO!
Not the
Loch Ness Monster!
E<3B
(Team Edward)
R<3B (Team Renesmee)
---
Finding a Nice Guy for Angela
Posts: 971
Joined: Thu Aug 21, 2008 2:12 am
Location: spokane, washington
Contact:
-singing i am in the most elite chior at my school. only 16 girls. we have to audition every year. we have gone to state many times. Canterbury Belles
-reading i have read 17 books in the past month and a half!
-

spanish

i dont know why, maybe because i am musical. but i picked up spanish very fast and i like it a lot! me gusta mas crepusculo! tengo mucho libros pero hace falta mas!!! =]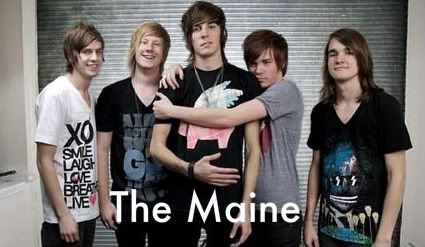 .I<3BDB.
I<3Oli sykes!
+Randomness Regular+
Concert Addict
---
Protector of Jacob's Honor
Posts: 4087
Joined: Mon Sep 22, 2008 2:09 pm
Location: hoping 2012 is better than 2011 was
I've always been told that I can write. like poems, stories, and essays. (English was always one of my favorite subjecsts and one I did fairly well in.) I've started writing a couple stories but haven't gotten very far, I used to dream of being a writer............
also I can cook. I've always enjoyed it and usually cook dinner around my place. especially chocolate chip cookies, anytime my mom wanted some baked she would ask me to do it because they turn out better than hers (all I do is follow the instructions on the back of the nestle tollhouse package)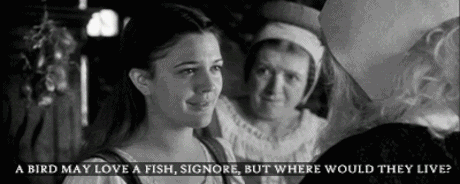 "She doesn't know what she wants" - Jacob Black "Yeah she does!" - Rob Pattinson
---
I'll just blurt out my vanity here, I draw the best horses. Haha but I'm pretty good at drawing anything.
-Piano is another thing i'm good at, piano and reading music.
-I understand unspoken communications well a.k.a body language.
-Listening is a skill i've gained and mastered.
-Physical activity, believe it or not I'm good at coordinating myself and have good endurance. I enjoy working out and running. Scored 1st place in track while in middle school ^_~
-Math, good at it, I understand it, it soothes me when i'm flustered.
-Horseback riding, been doing that since I was four, though technically then I was being led around XD
-Empathizing is something I've mastered as well, I try to look at things in different perspectives daily.
-Being NONJUDGEMENTAL, thats a biggy for me, I feel its not my job to judge and I just want to meet interesting people no matter who or what they are or look like.
-making good friends. I never make friends for mere pleasure, its either your my friend or your not. And when you are officially my friend, I expect 100% loyalty and honesty. If my trust is broken, your out and out for good. Hence why I have few friends, but I know they are true ones. Its not easy to be my friend either, ya gotta suffer through the abuse first ^^. I always tell people to take heed when getting involved with me, and typically the meaner I am, the more I like you. Its all a test ^^ the harder it is, the more I want you on my side.

And so ends my rant
My mind has
changed
My body's
framed
,
But God I like it
My heart's
aflame
My heart is
strained
But God I like it
---