Moderators: bac, cullengirl, una, Nena
I don't like white chocolate too much. . .my favorite is milk chocolate. I have family in Germany, and they send us some chocolate all the time. I also go to Aldi and World Market so I can stock up on my Swiss/Belgian chocolate. I really don't like American chocolate very much after I've eaten some of that. It's n where near as good. I do have a Godiva card that allows me to get one free piece of Godiva chocolate every month. That's love.
Settled in Forks
Posts: 16
Joined: Wed Mar 03, 2010 9:51 pm
Location: Murfreesboro, Tennessee
---
I love chocolate and am in need of some right now. I love chocolate, preferably milk chocolate. My favorite American chocolate is See's. Way too expensive, but every year I get at least one box. Mmmmm....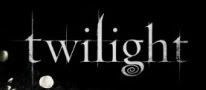 by Laniyeah on photobucket
Mesmerized by her own Dr. Cullen
Posts: 1573
Joined: Thu Aug 14, 2008 10:33 pm
Location: Lookin' super cool in my Wonder Woman shirt
---
---
Who is online
Users browsing this forum: No registered users and 3 guests