Moderators: bac, cullengirl, una, Nena
Hiding Lauren's Hair Dye
Posts: 435
Joined: Sat Aug 23, 2008 2:30 pm
Location: in the middle of a cornfield... literally
Michael's -- the best restaurant in Niagara Falls
DiCamillo Bakery
Chili's
TGI Fridays
Dietsch's Ice Cream (Ohio has it's good points)
---
Jump Starting Bella's Truck
Posts: 103
Joined: Fri Oct 17, 2008 9:24 pm
Ghangis Grill-Yuuummm
Cracker Barrel (recently found out I can eat cheaply there-$7 for biscuits and gravy-for 2!)
Waffle House-Best mid-night snack!
Cold Stone Creamery-I almost always get the Coffee Lover's ice cream stuff lol
Macaroni Grill-MM lasagna!
Scholotzsky's Deli
Logans
Cheesecake Factory-amazing cheesecake..but I guess the food I got wasn't amazing(may have been what I got or something lol)
Starbucks-ok not really a food place,but you can get "dessert" there
plus, I'm addicted to coffee!
---
Jump Starting Bella's Truck
Posts: 184
Joined: Thu Aug 21, 2008 9:35 pm
Location: In a world full of Vampires
my favorite places to eat out would be.....
Chilies- i love their baby back ribs
Big House Burgers- im in LOVE with their steak fingers and onion rings (with ranch)
Wing Stop- their boneless chicken wings are the best ever!
***But of the tree of the knowledge of good and evil,
thou shalt not eat of it;
for in the day that thou eatest thereof
thou shalt surely die***
---
Ignoring Renee's E-Mails
Posts: 719
Joined: Thu Aug 28, 2008 1:39 pm
Location: Bribing Emmett and Garrett to Be My Boyfriend
Contact:
In & Out..I like to gorge on the fast food sometimes....

I try to stay out of the golden arches fast food place as far away as possible. Those Chicken McNuggets are seriously laced with some kind of addictive drug.
Vampirechick101/Alellie: PICAOS/ Zookeepers to Mr. Panda
---
Learning to Love Green
Posts: 89
Joined: Fri Aug 22, 2008 5:46 pm
Location: In our cottage with Edward "baking", wile Esme babysits Carlie.
The pasta shop-
*****
amazing Italian Deli.
PF Changs-
****
really good Chinese food.
The Olive Garden-
****
really good Italian food.
The Macarroni Grill-
****
really good Italian food.
Chipotle-
***
good Burritos.
Fudruckers-
****
really good Burguers.
Barney's-
****
really good Burgers and assorted menu.
Zacary's-
****
really good Pizza and salads.
Aplebee's-
***
Good Food.
Ihop-
***
Good breakfast and assorted menu.
Theres a Restaurant around here called La Bella Italia I'm curious to go try the food there it brings me good memories of Twilight. I'll rate it later.
Banner by

"'twahy-lahyt'"

aka Shel!
Thanks Shel your amazing!!!
---
Settled in Forks
Posts: 14
Joined: Thu Dec 04, 2008 2:02 pm
cheesecake factory
in and out (i'm from LA)
chipotle
---
Banging Out Dents with Tyler
Posts: 315
Joined: Thu Dec 04, 2008 6:31 pm
Location: London, UK
Nando's! The music they play is so catchy i swear it makes you want to eat more, maybe they have subliminal messages or something.....
---
Acquiring a Taste for Mountain Lion
Posts: 2046
Joined: Sat Aug 16, 2008 9:21 pm
Location: In a house with Emmett... Oops. House gone. :)
Contact:
OH MY GOSH! In-N-Out is a very big soft spot of mine. I usually do not have fast food, but since I live in a state with minimal in-n-outs, whenever I pass one I have go to get something. Its my only weakness when it comes to fast food. Everything about them is just delicious.
I also REALLY like Chili's. The endless soup and salad express lunch is the best thing ever created.
HR Manager of EDC::Proud Klutzer::Midnight Sun Virgin
---
Decorating with Esme
Posts: 2204
Joined: Tue Aug 26, 2008 10:05 pm
Location: In texas, Hiding out from GNE!
Contact:
i wish there were IN AND OUT in texas.. we have SONIC-- not nearly as good as in and out.

I love Panda express. Orange chicken YUM
Keeper of The Randomness
"Just because you can, doesn't mean you should"-Acheron Parthenopaeus
---
Settled in Forks
Posts: 10
Joined: Sat Nov 22, 2008 11:16 pm
Contact:
I love love love love love!!!:

In n Out- with their animal stlye fries
Pick up stix- The best Beef chow mein with cream cheese wontons!!!
Johnny Rockets
Panda Express- That Beiging Beef is heaven
Taco Bell- 79 89 99 ay yay yay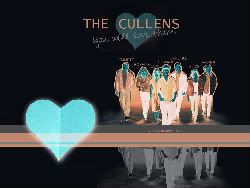 ---