Moderators: bac, cullengirl, una, Nena
Wrestling With Emmett
Posts: 2562
Joined: Sat Jan 31, 2009 4:48 pm
Location: Bouncing back and forth between Forks and Mystic Falls
You get a shot.
*Inserts a dirty sock*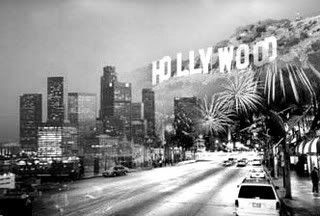 The ListV2~Apple::::Mafia~Eva DiMarco::::On bunches of teams!
"You're the closest to heaven that I'll ever be, and I don't wanna go home right now."
</3
You get Little Big Planet.

*Insert see no evil monkey*
I'm A Proud Twilight Guy
Posts: 13706
Joined: Tue Apr 07, 2009 9:15 pm
Location: On a beach, half dipped in a beautiful blue sea, under the summer rain. Waiting for YOU to kiss me.
Contact:
you get mail


*inserts crime scene*
Ö
BLF = Genny
Ö∩WA∩ΦMed StudentΦ
ÜHanny's grand frereÜ
ƒ Karl Valentino Brassi ~ Mafiaƒ
Θ
Sami
,
Rose
,
Fatima
,
Raven
and
Mimi
are my Twi-GirlsΘ
ΩTetrarch of LexicalliaΩ
haha, good one!


you get a piece of cool tape!

*inserts orange juice*
Eating Spaghetti with Billy
Posts: 3347
Joined: Fri Jul 31, 2009 11:17 am
Location: Kicking butt with her awesome Ninjasissyvildypuceowner!
Contact:
you get crushed glass and a biiiiggg stain. and fizzling wires.

*inserts vending machine fixer*

~h. f. e. l.
-Hanni
(banner=not mine.)
hahaha, i had to read through that one twice before i got it


you get a shiny new twice as big vending machine with extra functions like demon repellent spray!


*inserts green hoodie*
Taking Nature Lessons from Jacob
Posts: 18807
Joined: Fri Dec 12, 2008 3:04 pm
Location: Where I always have been. The other side.
Contact:
you get green sweat pants
-inserts the almighty jack cayman-
Gamzee is best troll; Dr.Facilier is best Disney villain, Dimitri is best Cooper gang member. They all are associated with purple. That is awesome.
I'm A Proud Twilight Guy
Posts: 13706
Joined: Tue Apr 07, 2009 9:15 pm
Location: On a beach, half dipped in a beautiful blue sea, under the summer rain. Waiting for YOU to kiss me.
Contact:
you get a cayman

*inserts date*
Ö
BLF = Genny
Ö∩WA∩ΦMed StudentΦ
ÜHanny's grand frereÜ
ƒ Karl Valentino Brassi ~ Mafiaƒ
Θ
Sami
,
Rose
,
Fatima
,
Raven
and
Mimi
are my Twi-GirlsΘ
ΩTetrarch of LexicalliaΩ
you get a one night stand


*inserts a shark*