Red-Eyed Vampire
Posts: 1809
Joined: Tue Feb 03, 2009 3:13 pm
Location: In Ohio, waiting for Edward to come through the window.....
Contact:
Ok, so I just realized that I put no real info on me in the last intro so here goes. I'm 13 and from Ohio. I love to swim and read and write and surf the web, oh and I love obsessing over Twilight. I have literally read every Twilight book 15 times. I am not just saying that. Oh, and that includes Midnight Sun. I can't wait for it to come out!!!!! I also love to watch tv. (Ellen, Doctor Who, Suite Life on Deck, etc) I actually had no idea of Twilight until my best friend (Mrs.TeddyBear) suggested it. She's now a vampire on the lex and I'm not. Hey Saana, will you bite me???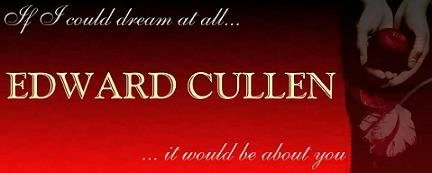 ♥~*Proud Member/Founder of The Mookie Adams Family*~♥
---
Ok... well Welcome again..
---
Lusting for Blood
Posts: 1394
Joined: Fri Oct 17, 2008 9:47 pm
Location: Australia
hey
im bunny
welcome to the lex
hope to see you 'round

---
Wishing for a Yellow 911 Turbo
Posts: 12793
Joined: Mon Dec 22, 2008 11:28 am
Location: *England* Co-owning dumb hat with Ayan. Watching over y'all and making typos into words. XD
Contact:
Hey, and welcome to the lex!
Hope to see you around later on the boards.
-Jasper
Team Rose | Jeninininini, The List | Tia - Twi-twin | Derek - Twi-Guy
---
Ignoring Renee's E-Mails
Posts: 751
Joined: Sun Oct 12, 2008 9:53 pm
Location: Owning the candy store. Watching *drooling* over Emmetts BonBon's with Shannon!! :P yumm<3
Contact:
hey renesmee_bella ! if you need any help messgae me
of ir you just want to chat
Cam<3
FrontLoaderTrainee~EDC.INC lets break down some houses
The Red Jell-O Reinforcementsvs.Emmett's Undiesvs.The Cotton Candy Revolutionists Jell-O Wars of '09
KAT IS MY TWI TWIN
---
Lusting for Blood
Posts: 1362
Joined: Thu Jan 01, 2009 12:21 pm
Location: England
Hey I'm Jess welcome to the lex
hope to see you around the boards!
Edward,
Eммεтт,
Jasper,
Seth,
Ian,
Jared

,
Dιмιтrι,
Mason,
Peeta,
Rhage,
Heath

,
Erik,
Stark,
Dαмεη
...Boys in

books

are just
вεттεя
♥
---
Official Dog Lover!
Posts: 5238
Joined: Sat Oct 04, 2008 10:53 am
Location: England- co-owning the dumb hat with Jenni
Hello
Welcome to the Lex!
Hope to see you around the boards.
Twinny, Layla| Graphics by Narnia| I'm on The List, Hurricane| Randie
---
Often Mistaken for a Bear
Posts: 5870
Joined: Sun Jan 11, 2009 11:02 am
Location: The city that never sleeps.
Contact:
Hey Fatima. I'm Emmaline. Welcome to the Lexicon.
I'm guessing you're a fan of Renesmee? Hehe
Team Quil:
Clove Ottawa
Emmaline-Jane:
is the "Toph" of Lexicalia.
---
Touched By Cold Hands
Posts: 1255
Joined: Wed Dec 10, 2008 2:27 pm
Location: Chicago, yep the birth place of EDWARD CULLEN!
Hi I'm Megan. Welcome to the lex! LOVE THE BOOKS TOO OF COURSE. Hope to see you on the boards later
I left my heart on the Gen Y thread...I
♥
my LEXILY
---
Digging the Castle Motif
Posts: 9447
Joined: Tue Jan 13, 2009 5:03 pm
Location: Tieing Derek in thunderball, having poke wars with Logan, and woiloping with sam!
Contact:
Welcome to the Lex!
I'm Sarah.
Hope to see you around!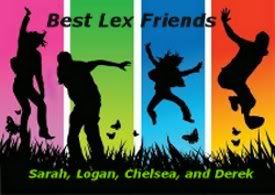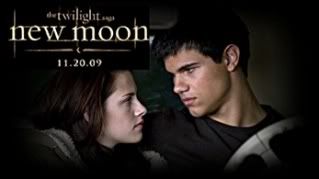 BLF-Logan, Twinny-Chels, Jell-o! My Twi-guys-Derek and Logs, Lemur 4 LIFE!
---