Moderators: bac, cullengirl, una
Learning to Love Green
Posts: 80
Joined: Thu Aug 21, 2008 9:55 am
Location: Blue Mountains,Australia.
I'm not really sure.
Probably some weird combination between Bella,Alice and to a lesser extent,Angela.

Thanks Lizzy! <3 (AGF)
---
Settled in Forks
Posts: 2
Joined: Sun Aug 24, 2008 3:21 am
probably leah...(shes cool just misunderstood)
---
Learning to Love Green
Posts: 76
Joined: Thu Aug 21, 2008 6:33 pm
Location: Singing in the rain!
Contact:
Probably Bella...I'm quite plain and clumsy. Oh, and I have brown hair and brown eyes lol
If not Bella, then Angela.
---
i could be
Alice
or
Jane
im only 5 foot and im 18
and like Alice, im thin to the extreme... but im tan though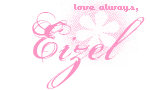 Credit to
http://kawaii-inc.org/
for my sad cute avatar.
im just sad Stephenie Meyer put Midnight sun on hold indefinitely
---
I don't know who I could be. I'm quite small (5'2") with shoulder length brown hair. And I'm very pale.
Congratulations to the Irish rugby team!!!!! Grand Slam at last!!!
Team Seth: 'Cos he's the bestest!
My quotes forum:
http://quotations.forumotion.com/forum.htm
---
Wandering Through Town
Posts: 31
Joined: Sun Aug 24, 2008 8:32 am
Can someone cast me as I have no idea, lol! But I want to join in.
I'm pale, slim, 5 ft 3, green eyes and reddy/brown hair.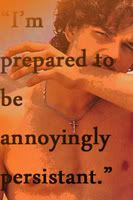 ---
Playing the Stockmarket with Alice
Posts: 2459
Joined: Thu Aug 21, 2008 6:53 pm
Location: Fighting all of those rebel Cylons...
I am so short, for my age, that the only people that I could probably play is either Jane, or even Renesmee (jk!)

Otherwise, I have very light skin, and medium length hair. Not sure what color my hair is though?
---
Buying a Better Raincoat
Posts: 61
Joined: Tue Aug 26, 2008 7:29 am
probably angela. I'm really tall for my age, and she's the kind of normal girl, so it would be pretty easy. plus al the boys at my school are either way shorter or my height.
i would like the most to play jessica, i think it would be fun to be the "mean girl."
"Uh, I had an adrenaline rush. It's very common. You can google it."- Edward
"How do we even know she's Italian? Her name's Bella."
---
Alice. According to my friends. Well, not physically, though I do have black hair and pale skin - but in the way I act, and spend my time dressing my best friend (who happens to be bella's double lol) up against her will...
---
Teaching Eric Social Graces
Posts: 206
Joined: Mon Aug 25, 2008 2:52 pm
Location: Florida
Contact:
I put some serious thought into this.
Carmen from the Denali coven.
mainly because:
A)I have a light olive-complexion
B)I can do a really good spanish accent
C)I'm hispanic
D)I already look like a latina vampire
"and the boy loved the tree"
---