Jump Starting Bella's Truck
Posts: 146
Joined: Tue Sep 09, 2008 5:13 pm
Location: Keep waiting for New Moovie
Yesterday I watched "Hide and seek"
Oooohhh, Charlie is creepy. But the movies is really good
---
The last one I was House Bunny. It was sooo funny! lolll


"I GOTTA MEET THIS FREAKIN BIRD!!!!" ahahaha


-Dark
My twinnie and my fav twi guy=meteor
Randomness Reggie! BACK in...dark?
Emmett's Demolition Crew:Trainee
Team Edmartt!
<<for the clueless, edward+emmett
---
Finding Stuff in Billy's Trunk
Posts: 3503
Joined: Sat Aug 23, 2008 10:49 pm
Location: Wherever my books are
Contact:
Ms.BelleFlanders wrote:Yesterday I watched "Hide and seek"
Oooohhh, Charlie is creepy. But the movies is really good
good movie!! i saw that in 8th grade, lol.. with my dad. hahaha.
such a loser. *points to self*
oh well. good/creepy movie
edit:
i lost my train of thought.
i saw
Much Ado About Nothing
today and
The Sound of Music
last night and
Bring it On
at some point also this weekend (twice
)
Team Edward Bringing sexy back since 1901. I'm on the ListV2 Sammy Whammy
Team "Screw you freaks; I want Ben!"

...........

Randomness Resident


LOVE MY TWINNIES: Mary and Shel <3
---
Jump Starting Bella's Truck
Posts: 130
Joined: Fri Aug 22, 2008 1:29 pm
Location: New Jersey
Did anyone see Mirrors? I heard it was really scary but I'm only 15 so I need someone 18 to bring me
.
I wanna see it though.
I saw Tropic Thunder with my brothers.
It was .. stupid. So stupid is was almost funny, but it was stupid anyway.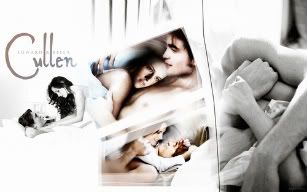 ---
Wandering Through Town
Posts: 37
Joined: Thu Aug 14, 2008 8:38 pm
Location: South Western Ontario
Contact:
The Dark Knight, it was EPIC.
Best Joker, ever.
I can't figure out how to delete my account.
---
The last movie I saw in the theaters was The Dark Knight. (amazing!)

I watched Sweeney Todd on dvd a couple of days ago, which I loved, of course. (Tim Burton!!!)
---
Jump Starting Bella's Truck
Posts: 153
Joined: Mon Aug 25, 2008 9:47 pm
Location: Forks WA...eating some Oreos.
The last 2 movies i saw were The Pineapple express.! Hilarious movie!
and The Breakfast Club. (awesome movie.)
I used to be
MyLifeAddictionEdward
Banner By Mayde
Oli Sykes is
LOVE
---
Wrestling With Emmett
Posts: 2528
Joined: Thu Aug 21, 2008 12:14 am
Location: Shopping with Alice ~ Wilmington, NC
Contact:
I just watched Castaway. The ending didn't give me any closure. How can that be it?
Team Edward:
Because...
pianists are good with their fingers
some of the hottest kisses are closed mouth
once you go vamp you never go back
---
Cliff Diving with Embry
Posts: 3251
Joined: Thu Aug 28, 2008 3:21 pm
Location: LOST on an island with Emmett! :P
God, I haven't been to the movies in ages.

The last movie in the theatre was Saw IV or Harry Potter & the Order of the Phoenix (I can't remember which I saw last, old age)

On t.v. I watched this film called Namesake (it was pretty good, I have to admit).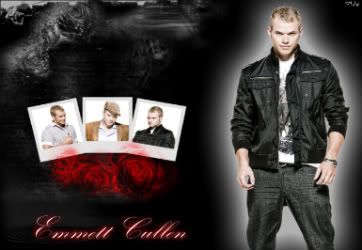 EDC Inc~New Trainee Supervisor~Team Emmett!
Team Kellan~Proud Klutzer!
MS Virgin & Randomness Irregular!
---
Jump Starting Bella's Truck
Posts: 145
Joined: Sun Aug 31, 2008 6:20 am
Location: Montreal, Canada
North and South, with Richard Armitage..... *dreamy*
---