Moderators: bac, cullengirl, una, Nena
Piano and a tiny bit of traditional guitar.
My mind has
changed
My body's
framed
,
But God I like it
My heart's
aflame
My heart is
strained
But God I like it
---
Protector of Jacob's Honor
Posts: 4087
Joined: Mon Sep 22, 2008 2:09 pm
Location: hoping 2012 is better than 2011 was
I don't play anything right now. back in middle school I played the violin (I was like Bella & wantd to avoid gym at all costs & if I was in the orchestra I didn't have to take gym) but I just rented it from the school and when I went to high school I couldn't buy one of my own to keep it up. but then my freshmen year I took guitar and learned how to play that but it was only offered that year (they changed the schools and 8 & 9 th grades were at one school & 10-12 was at another and it wasn't at the other school) so I couldn't keep taking it & didn't really want to continue on my own.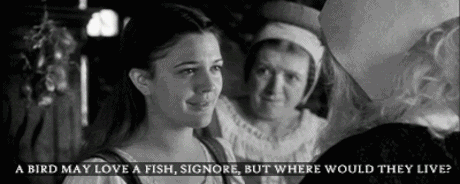 "She doesn't know what she wants" - Jacob Black "Yeah she does!" - Rob Pattinson
---
Wrestling With Emmett
Posts: 2580
Joined: Sun Aug 24, 2008 8:55 am
Location: Preston, England
mm.. well i play the piano and have done since i was 7. i have had lessons in violin at primary but i stopped ,flute which i love and play when i can , recorder (
like every small child does) and i sing if that counts
i also play the drums and basically anything percussion that needed to be played in the orchestra over the 5 years i helped at a music summer school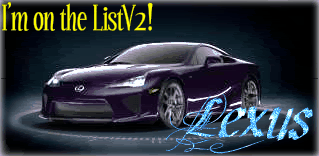 Alexa | Im on The List : Lexus | banner from narnia
Mafia Valentina Ricci
Team Esme | Bri and The Brits
---
Settled in Forks
Posts: 7
Joined: Tue Mar 31, 2009 6:10 pm
Location: It rains a lot, but it sure ain't Forks. Welcome to Caledonia :)
I've played the French Horn for about 9 years (well, 8, really. I haven't played in over a year). It's awesome. Love it
I played the recorder when I was in primary school. Horrible, horrible times that I've tried to erase from my memory. I played the electronic keyboard a few years ago, as well. The joy of single-finger chords.
Primarily, though, I'm a singer. I've been in choirs since I was 10, and I'm an alto. I love singing.
Team Rosalie ~ Every Rose Has Its Thorn
---
I'm A Proud Twilight Guy
Posts: 359
Joined: Mon Dec 22, 2008 7:24 pm
Location: Australia, Queensland, Gold Coast
I play the clarinet for an update!!!

I can play other instruments, but the main ones are Guitar and Piano.

I've taught myself how to play "River Flows in You" by Yiruma and "Bellas Lullaby" by Carter Burwell!!!!!

YEWWWWWWWW
Hinata Hyuuga:
---
I'm A Proud Twilight Guy
Posts: 3825
Joined: Sun Feb 08, 2009 2:05 pm
Location: Chugging the postahol. On MSN, most likely. Tieing Sarah in thunderball.
My family and I are very musical.

My father works for delivering the instruments used in schools around, and my brother sells instruments at a music shop. I play all percussion instruments, along with some piano, and I would like to start guitar. My sister sings, and played saxophone and viola, my mother played clarinet, my dad plays every instrument basically, and my brother plays bass and tuba, along with guitar.
I love music.
Al Puccini of the Mafia,
Santiago of Volturi,
Major Peter of JCA,
EDC Bulldozer Trainee,
APPC Host
Jenni - TwiGirl
---
Buying a Better Raincoat
Posts: 68
Joined: Sat Jan 17, 2009 1:12 pm
Location: Forks, with Jasper. AWSOME!!!
I play the Piano, Flute, and recorder if it counts as an instrument.
---
Wandering Through Town
Posts: 28
Joined: Thu Aug 21, 2008 8:46 pm
Location: dreaming about edward...
I play the flute (have been for almost 5 years, and LOVE it to pieces). I'm also trying to teach myself guitar. I tried piano, but was completely hopeless. I also love to sing, but not in a choir anymore.
---
Banging Out Dents with Tyler
Posts: 363
Joined: Wed Feb 25, 2009 5:47 pm
Location: In my bubble...<3
Contact:
I play clainet in band. I can also play flute and a little sax. I can play some guitar, and I've never taken piano lessons but I know a lot of piano. I can do River Flows in You and Bella's Lullaby too!! Plus lots of other stuffs.
I love clarinet. I need to start practicing for band camp....which is in six days.....and I need to get ready for the audition.
Edward and Bella Forever!!!<3
::
Lexicalia
::
Team Esme!
Mafia: Natalia Gravano/Nat
::
I'm on The List!! ~Marisa
---
I play/played French Horn, and guitar on guitar hero if that counts :p
I just graduated so im starting to realise that I do not have band camp comming up
or football games...or trips....or concerts, wow i jus depressed myself
---