Moderators: bac, cullengirl, una, Nena
Finding a Nice Guy for Angela
Posts: 933
Joined: Sun Apr 19, 2009 5:02 pm
Location: Belgium
Contact:
Because I adore Rob.

"Being deeply loved by someone gives you strength, while loving someone deeply gives you courage."
---
Frozen in Time
Posts: 1737
Joined: Tue Nov 25, 2008 9:54 pm
Location: watching Friends :)
Contact:
Because it's a heart! And it goes with my username.
TM~Maria Dina Corozzo
Teams:Alice, Emmett, Esme, Renesmee, Volturi~Athenodora, JCA~Aubrey Santi~SC
---
I'm A Proud Twilight Guy
Posts: 108
Joined: Fri Dec 25, 2009 11:24 am
Location: Brighton Beach
Contact:
Because Jacob is my favorite character...and I've always liked wolves in general.
---
Protector of Jacob's Honor
Posts: 4087
Joined: Mon Sep 22, 2008 2:09 pm
Location: hoping 2012 is better than 2011 was
Well because I love baketball. I love playing it & enjoying watching it as well.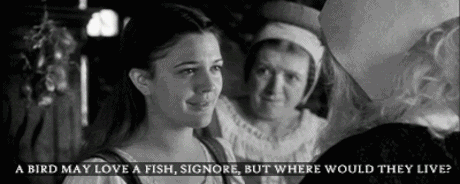 "She doesn't know what she wants" - Jacob Black "Yeah she does!" - Rob Pattinson
---
Officially Bitten!
Posts: 1533
Joined: Thu Aug 21, 2008 6:48 pm
Location: I'm not gonna tell.... (Rhage! Shhh!)
The Gutter Gals nicknamed me Vampkitten. It fits.
---
Working in the Garage with Jacob
Posts: 4742
Joined: Thu Nov 27, 2008 4:22 pm
Location: The library...or work...course if I was at work I wouldn't be online, so I must be at a library
Contact:
because Placebo is Love.
Brian Molko is the sex
Pure Morning is the greatest.
and crossing your fingers really does excuse a lie/give good luck
That one's for Ianto. Risen Mitten, Life Knife, and that old classic...Stun Gun.
---
Making beautiful music with Edward as only I can
Posts: 5119
Joined: Mon Dec 08, 2008 9:25 am
Location: Rob's HalfwayHouse, shacked up with some FicWard.
Because I'm a complete shipper and Wide Awake was my gateway into a whole new TwiVerse.
"Directing 7 Cullens at once=herding cats" :ROTFLMAO:
C-Dubs is TwitterRoyalty


Turning Page is Gospel~Ashley=MiniMe~HHBS
---
Helping Mike to Get a Clue
Posts: 535
Joined: Sat Oct 25, 2008 7:31 pm
Location: "Doctor, Doctor, I've got an emergency. It seems I'm head over heels, a case of L-O-V-E."
Because the guy in my avvy, Jimmy Sullivan aka The Rev, just passed away recently and it's so god damn heart breaking. He was an AMAZING drummer. r.i.p Rev.
i.heart.Garrett.Hedlund.
"...How I hated to go back to my house, to hide in the dark and pretend to sleep while so many were dying."
-
Carlisle Cullen<3
Team Carlisle
---
Cliff Diving with Embry
Posts: 3251
Joined: Thu Aug 28, 2008 3:21 pm
Location: LOST on an island with Emmett! :P
Well I usually have more interesting avis but it's Emmett (Kellen) and I couldn't resist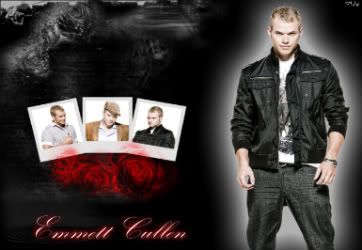 EDC Inc~New Trainee Supervisor~Team Emmett!
Team Kellan~Proud Klutzer!
MS Virgin & Randomness Irregular!
---
Riding in the Rabbit
Posts: 3406
Joined: Mon Jan 19, 2009 7:57 pm
Location: Here, there, and everywhere in between.
Aww Caryn I love your's!

Because it goes with my banner and the other one I had was not okay with the admins since it had a curse word in it.
Fan Fiction Addict•The Halfway House and Brute Squad Member•Banner/Signature OCD
Team Edward•JazzGirl's Official MiniMe•Cullenist•Keeper of the Names•Hatter Obsessed
---