Moderators: bac, cullengirl, una, Nena
Red-Eyed Vampire
Posts: 1871
Joined: Wed Oct 01, 2008 3:51 pm
Location: Breaking Down some houses with Emmett!!!
Contact:
hey people Happy Halloween !!!!!
I hope I get lot's of candy !!!.
JACKHAMMER OPERATOR OF THE EDC! EMMETT'S DEMOLITION CREW WOOT WOOT!
Team Rosalie!~ every rose has it's thorns.
Mimi1=My Twi-Twin
You.Are.Not.Leaving.Me- Ian O'Shea<3 *sigh*
---
Ignoring Renee's E-Mails
Posts: 730
Joined: Thu Aug 21, 2008 1:09 am
Location: Skydiving, suckaaa.
HAPPY HALLOWEEN LEXICONERS !
Well, I hope everyone's having a nice day so far.
My friends are coming back here (ha, we're all scattered out eversince we started going to college) and PARTY, whoooo! I missssssssssed 'em. Hmm. Little party here and there, then go massive trick or treating and crash any parties we see elsewhere. Lmaooo. We do it every year anyways...
Hmmm. Afterwards, I think we're headed to catch some midnight movie. Whoooo! XD
I hope my parents don't mind. Hehehe>3
I need to set my DVR to record Ghost Adventures, yaaay<3
Well, that concludes my post. Hope everyone has a fantastic night, and stay safe!
Eat tonssss of candy, I know I will !
My mom can't say anything this time. Hehe XD
---
Fishing with Charlie
Posts: 881
Joined: Wed Aug 20, 2008 9:32 pm
Location: waiting for Edward Cullen <3
HAPPY HALLOWEEN!!!!!
I hope everyone has a safe, scary, and super duper fun Halloween.
Don't do something I wouldn't do.
haha.
This really sucks because it's raining right now.
It's like the rainiest day of the week here and it's Halloween too.
It always runs on Halloween which sort of kills the mood.
However, it hasn't killed my mood yet.
Camille!
You're having a partay and I'm not invited?
What?
I thought I was cool enough for you.
haha. Joking.
Thank you Camille for making me this banner and being such an amazing friend and person. Love you. <3
---
Cliff Diving with Embry
Posts: 3251
Joined: Thu Aug 28, 2008 3:21 pm
Location: LOST on an island with Emmett! :P
I'm not big into Halloween now that my son is older. I work in a complex that has a daycare center and they bring the kids around to all the suites for candy and let me tell you the babies were tooooo cute.

My favorite was this little boy who was dressed up as a skunk, he was so adorable, I wanted to keep him. I love the costumes that they have for the itty bitty ones, they are so cute.

We actually had a good showing tonight in my neighboorhood this time, usually if you see 5 kids that's pretty good but I was actually surprised. Even the older kids were in costumes this time which is rare.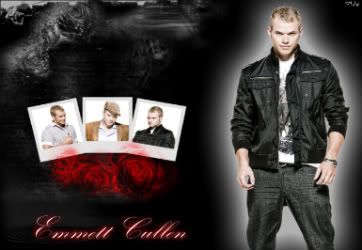 EDC Inc~New Trainee Supervisor~Team Emmett!
Team Kellan~Proud Klutzer!
MS Virgin & Randomness Irregular!
---
well, for me, THURSDAY night was trick or treat and we got Friday off because of a teacher inservice
i went as Jane for Halloween (surprise, surprise
) and my two other friends went as Volturi as well. all these people thought we were WITCHES!!!!!!
i was like WTF people we are VAMPIRES!!!! but, we got tons of candy; never a bad thing
tonight my friends and i went to this restaurant for the evening where other friends of ours were playing music. there was this one creepy guy that kept on staring at me and my two friends for no apparent reason. it was really freaking me out. so when another friend came, i started telling her about this creepy guy, and guess what? he had been standing RIGHT BEHIND ME
. i didn't come out of a side room in the restaurant until the end of the night
"quite a pity how things turned out, isn't it?" -Jane, Eclipse

something you didn't know about the Volturi:
Felix has a medical condition. it's called Obsessive Winking Disorder. don't tell him i told you
---
Tantalizing Men With Rosalie
Posts: 2300
Joined: Wed Aug 20, 2008 11:30 pm
Location: On the Mafia's Living Room Floor, Plotting the Takeover of Japan
Contact: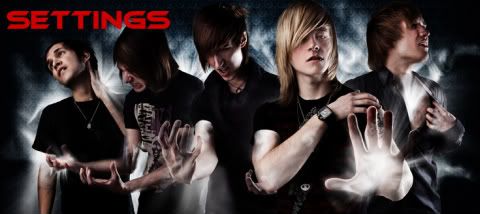 FanFiction
/Twilight Mafia
~Angry Little Sabina/
Team Laurent~ Co-Boss/
Volturi~ Jinx
---
Cliff Diving with Embry
Posts: 3251
Joined: Thu Aug 28, 2008 3:21 pm
Location: LOST on an island with Emmett! :P
Nice pics, Waffle. You are a good match to the Joker.

Hope you brought in a better haul then my son because all he had was chocolate (can't eat it because it makes my teeth hurt) so I was disappointed.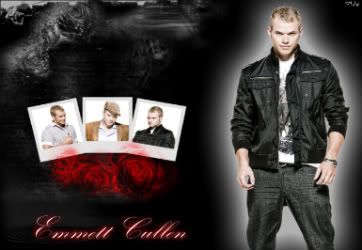 EDC Inc~New Trainee Supervisor~Team Emmett!
Team Kellan~Proud Klutzer!
MS Virgin & Randomness Irregular!
---
Here's my Halloween pictures, nothing Twilight related though, just good old fashioned fun and gore.
Me
as a witch, apparently a crazy one.
My
husband
as some sort of unfortunate tennis accident, he literally made this like 10 minutes before we left for the party...
Our
group
. We had a wedding present and a bride, a Joker, Michael(from the Halloween movies), a Cleopatra, a cowboy, a face painted person (she didn't know what she was) and then us!
Hope everyone had fun!
It is not length of life, but depth of life---Ralph Waldo Emerson

Banner by emaleth @ Vesparium
---
I LOVE Halloween! I actually can't remember where, but I know there is some sort of "Halloween Ball" and I would love to go next year. I plan on dressing up as the smexiest vampire & biting my man! :p
---
Learning to Love Green
Posts: 80
Joined: Tue Nov 25, 2008 6:16 pm
Location: Washington
I was part of the Volturri Guard last Halloween. It was really cool, and I got tons of compliments.
Proud Hand Laborer in EDC, Inc.
Private Vanessa Frost in Jasper's Confederate Army
---