Moderator: bac
J<3B
I

♥

Jacob!!!

http://www.youtube.com/watch?v=_oyLRN2P2tc
---
i havent seen anything of the twilight movie over here,

does anyone know when its out in england ?
---
J<3B
I

♥

Jacob!!!

http://www.youtube.com/watch?v=_oyLRN2P2tc
---
Finding Stuff in Billy's Trunk
Posts: 3586
Joined: Tue Sep 23, 2008 12:27 pm
Location: Swimming in a sea of books, books and more books
That was a real nice interview. I found him to not be as nervous in this one as he has been in previous interviews. He has a unique take on Edward and on the sequel - New Moon.
Thanks for link, switzgal.
Paranormal/Romance/Adventure Addict
---
Wandering Through Town
Posts: 37
Joined: Thu Aug 14, 2008 8:38 pm
Location: South Western Ontario
Contact:
All I have to say is Lautner's HILARIOUS. Some of the things he said I was dying from the irony of it. Gave me a good laugh.

Every time I allow myself to watch the promos and trailers on youtube I get super excited, and when I get super excited I get squealy, which has given my parents a headache.
I can't figure out how to delete my account.
---
Jump Starting Bella's Truck
Posts: 128
Joined: Sun Sep 07, 2008 3:43 am
I havent always really had an opinion way or another about Taylor but I do now....love him!! He was great in that interview! He had me laughing so hard at parts lol

---
Ignoring Renee's E-Mails
Posts: 763
Joined: Thu Sep 25, 2008 7:47 pm
Location: NJ
Contact:
wow you guys Twilight made 71million dollars! thats so awesome!!!

Avi by Shel
Sisterhood of the Traveling Book
GM of Wingtears Non Veggie Vamp Cafe
Member of Wingtears High Council
Gen Y Thread is <3
---
Helping Mike to Get a Clue
Posts: 585
Joined: Wed Aug 20, 2008 8:21 pm
Location: Arizona (Bella's Home State!)
I love taylor! Even though i am a DIE-HARD EDWARD FAN I still love Taylor <3
(ha so he'll just be Taylor to me never jacob
)
i LOVE twilight <3;
I have

MAJOR

O.C.D.!!!(obsessive Cullen disorder)

Team Edward: Bringing sexy back since 1901
---
Teaching Eric Social Graces
Posts: 272
Joined: Thu Nov 20, 2008 11:42 pm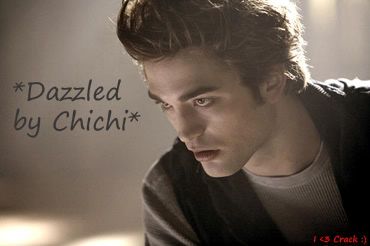 Official Robnapper Explosions Analyst ( Because Rob makes me go bang ! )
---
AHAHAHAHAHAHAHAHAHA!!!!! Omg that was AMAZING! Loved it so much!! All three of them are such amazing people, and totally hilarious!!! I just became a fan of Edi Gathegi and saw all his interviews- that man is so cool
And so are Taylor and Rachelle! I died laughing lol
~Lina
*
I'm on The List.
* *
The name's Pancakes
* ^^
^awesome banner by Narnia^
---