Moderators: bac, cullengirl, una, Nena
Buying a Better Raincoat
Posts: 59
Joined: Sat Aug 16, 2008 8:52 pm
From The White Stripes song, Blue Orchid. I love the White Stripes are my favorite band, and not only is the song cool, but so is the title.
---
Hiding Lauren's Hair Dye
Posts: 435
Joined: Sat Aug 23, 2008 2:30 pm
Location: in the middle of a cornfield... literally
"Simple Love" is a song by Alison Krauss
It's one of my favorites so I used it for a screen name
---
I had chosen my screen name from one of my many gaiaonline accounts. And it had also been my username on the old Lex.
I also realized that FireLuna is related to Jacob (my God). Fire, because of how warm he is, and Luna meaning moon. And they were thought to be werewolves, so yeah. (=
---
Teaching Eric Social Graces
Posts: 259
Joined: Thu Aug 21, 2008 1:52 pm
Location: Turning Bill and Tom into vampires.Seriously were did the sun go?oh right...this is Ireland
I couldn't think of anything else at the time.Vamp na hEireann means Vamp of Ireland and I couldn't find my Irish dictionary to see what vampire was in Irish.
Midnight Sun Virgin!
|----[|██████]=----
Trainee of EDC Inc. Private of Jaspers Confederate Army,Go Stainless Claret! Twilight Mafia
---
Finding Stuff in Billy's Trunk
Posts: 3503
Joined: Sat Aug 23, 2008 10:49 pm
Location: Wherever my books are
Contact:
i debated with going for something twilight related, but then i decided to be different
so i went with samajama which is my very exclusive nickname- aka mom and best friend status, only. lol.
my name is samantha - sam, for short obviously. and idk it sort of just happened over the years. and i was sick of using my actualy sn for usernames (segfun) - my initials + fun. it makes no sense because i was 7 when i made it. lol. my other typical username is my actualy name and thats kinda lame,so i was like hmm. and ta da!
lame, i know.
Team Edward Bringing sexy back since 1901. I'm on the ListV2 Sammy Whammy
Team "Screw you freaks; I want Ben!"

...........

Randomness Resident


LOVE MY TWINNIES: Mary and Shel <3
---
Touched By Cold Hands
Posts: 1253
Joined: Sat Aug 23, 2008 8:59 pm
Location: Six Feet Under the Stars.
I have two.

This one (Bella_Cullen_13) was just my theory & my favorite number (theory from way back when) & I just didnt change it when I had the chance because I wanted people to recognize me & many people told me that I shouldnt change it (even though I did for awhile) because it was 'so me'.

On the OAL, I changed from BC13 to 'Breaking.Me.Down' because I was really really into Metro Station & Music so I picked a quote from an unreleased song, that fit me & reflected music. I had narrowed it down from like 20 choices.
---
Hiding Lauren's Hair Dye
Posts: 488
Joined: Fri Aug 22, 2008 2:27 pm
Location: not here.
i just think it would be fun to stalk Edward. and it makes my location (in edward's meadow. waiting...) all that much better.
---
Eizel is my nickname in online world....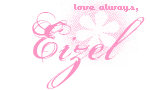 Credit to
http://kawaii-inc.org/
for my sad cute avatar.
im just sad Stephenie Meyer put Midnight sun on hold indefinitely
---
Learning to Love Green
Posts: 82
Joined: Thu Aug 21, 2008 11:27 pm
Location: dreaming in the moonlight
Lalaith means laughter in Elvish. (I love to laugh and I'm a dork.) And 913 represents my birthday: September 13th. I share with Bella!
Banner and avatars HERE. Just credit me! Takes requests or at least attempts them.
Alice House/Team Edward
---
Learning to Love Green
Posts: 89
Joined: Thu Aug 14, 2008 10:11 pm
Location: not here.
Contact:
Its the same one from when i first signed up on the Lex and i loved loved loved Emmett then. Now i love Jake though. :]
"The piercing, heartbroken howling grew fainter and then disappeared entirely." <3

"Could a dead, frozen heart break? It felt like mine would." -MS
---